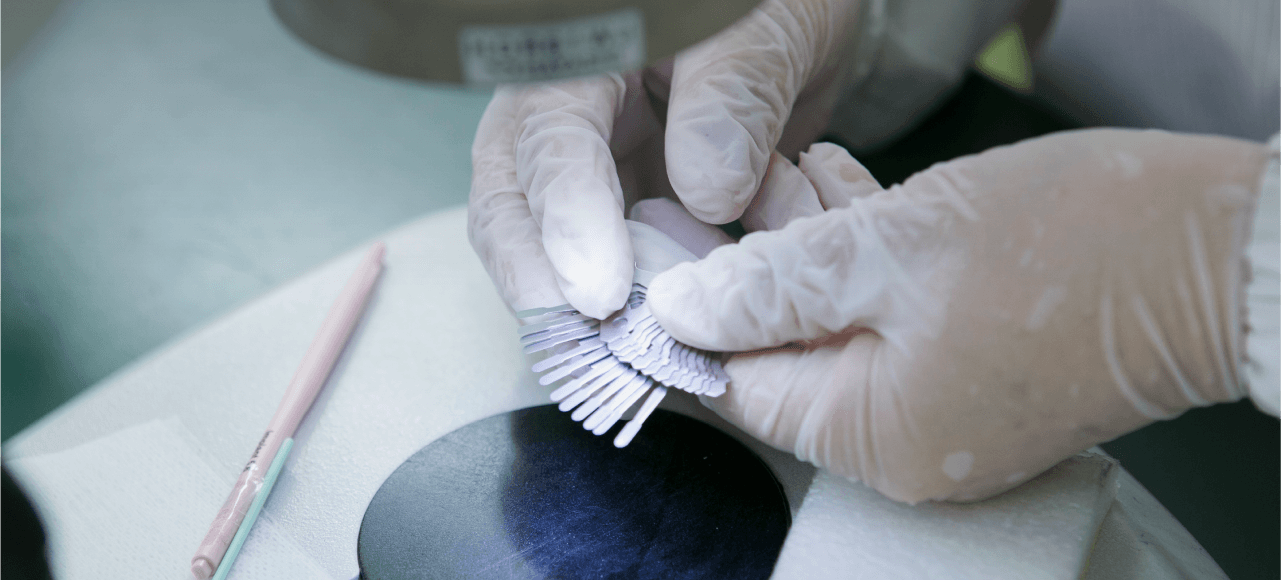 UNIQUEKAI's commitment
KAI's commitment in devotedly pursuing blades production over 100 years
01
UNIQUE01Consistently producing blades from its inception
Sharper and smoother.
KAI factories strive for "sharpness" that is more than just for cutting. We continuously provide "sharpness" that makes people's life better through our commitment enriched with accumulated know-how in various techniques.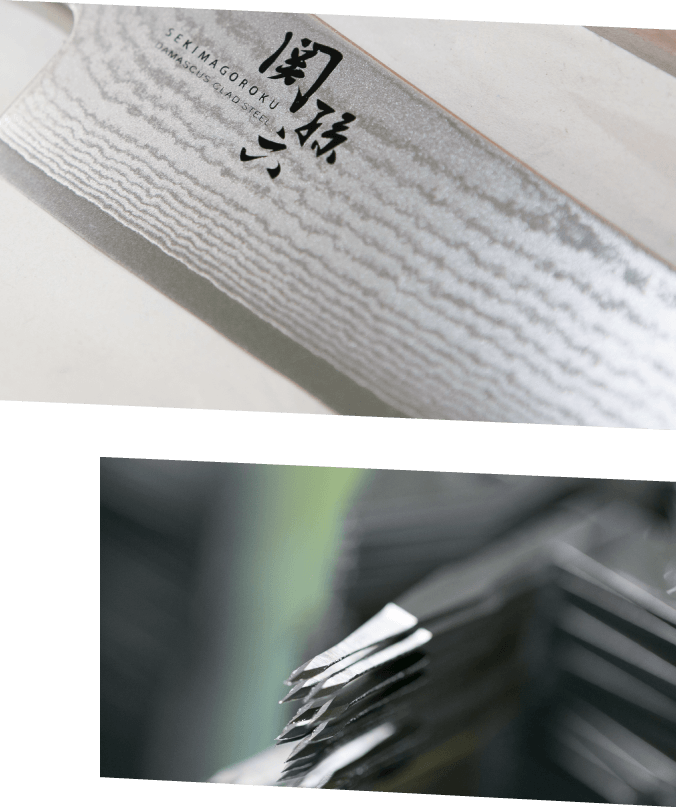 Since its establishment, KAI factories have had a special passion for the manufacturing of blades.
The prominent technology started from the one for pocket-knives at the time of establishment, and it was handed down from generation to generation to produce various blades such as razors, kitchen knives and nail clippers.
We do not consider that blade products that are essential for people's lives should only be just "to cut". We strive for sharper and smoother blades, and our endeavour continues.
Nail clippers are tested by a testing machine with cutting 2 year's nails. Edge of razor blades is tested by a machine and our staff members actually use and test them to see whether they shave well. We all are united to make the best product from our company.
02
UNIQUE02Hand made work for value-added processes
Automation by machineries has been promoted in this era of mass production and mass consumption.
However, KAI factories incorporate hand made work in many production processes which enabled to have both "stable sharpness" and "usability" that cannot be achieved with machinery automation only.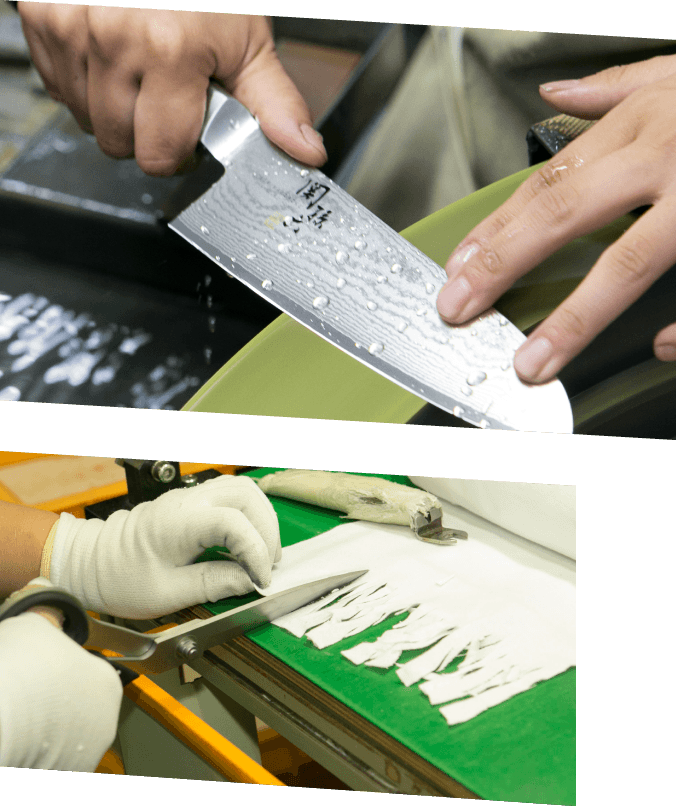 For pocket-knives produced at the time of founding, process such as drilling, rasp and polishing were hand made work. The work is said to have changed the hand shape of the workers.
After that, as we have received many requests from our customers, we have introduced machineries and promoted efficiency in order to make more blades as much as possible.
However, it is only human beings who can judge if they cut well or not. We retain some processes such as checking blade edge and sharpness to be done by human beings. These are important and core processes which are key to "stable sharpness" and "usability". "Those processes requiring efficiency are done by machineries. Those processes requiring special added value are done by hand made work." We combine and strike the best balance to incorporate automation and hand made work.
03
UNIQUE03Responding to various needs for blades
Long-lasting and loved products as well as new products with cutting-edge technology.
KAI can respond to various needs with its accumulated experiences and know-how.
As long as there are customers requiring our products, our product manufacturing continues.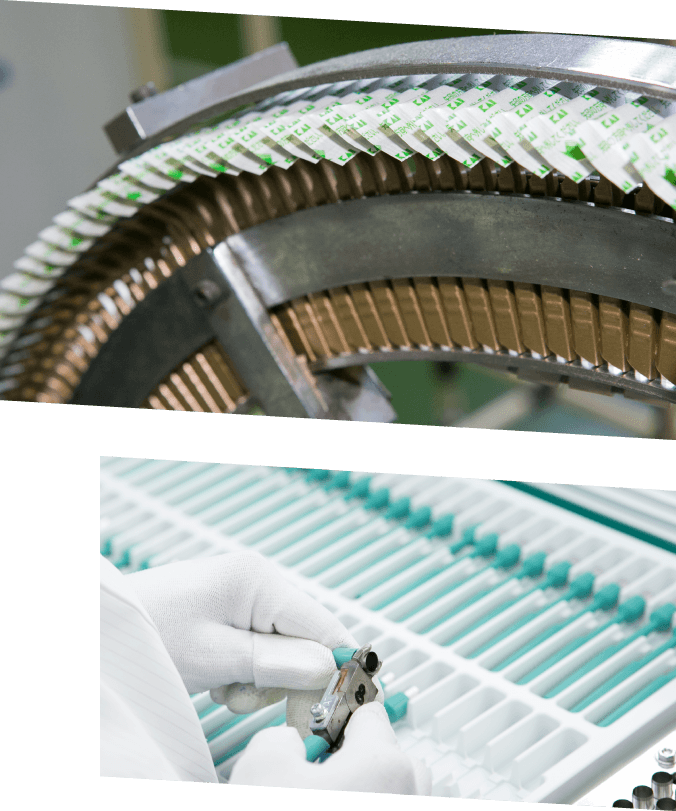 "T-shape Gold" is a long standing seller of KAI. Even at this time when 3-blade and 5-blade razors are common, this single blade razor has been cherished by our customers in excess of 40 years. We continue its production without changing its specification and quality for our loyal customers.
Whereas there are long-loved products, there is also a need for new technologies. The razor blade technology accumulated for over a considerable time is now used for medical blade production.
Medical blades involving human lives require variety of shapes and sizes, and cannot afford to make a single mistake. With our extensive experiences and know-how, we can accommodate such difficult requirements and materialize satisfactory edge.
04
UNIQUE04Secret of "Made in KAI" spreading all over the world
KAI strives for producing blades more than "just to cut".
Our production manufacturing is appreciated not only in Japan but also worldwide, and is supported by manufacturing machineries designed in-house.
However, KAI does not only put emphasize on machineries and products.
We think it is important to develop "people" who are involved in the production.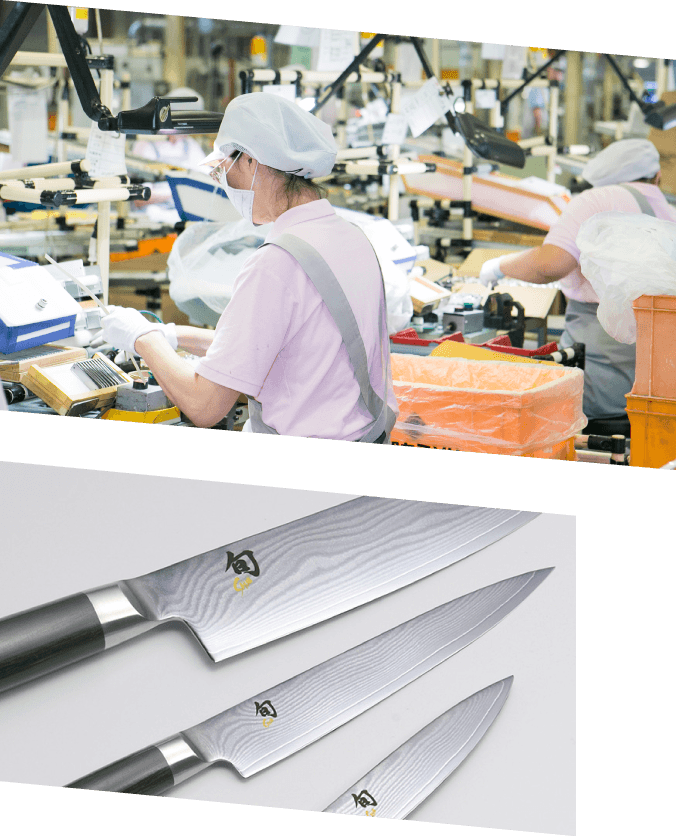 KAI's factories out side of Japan produce products with the processing machines designed and manufactured in Japan. KAI remains loyal to this idea in order to provide the same production quality as in Japan.
In addition, we also have program for overseas staffs to be trained in Japan. It is not just for the purpose of visiting our factories in Japan but to learn KAI's spirit of product manufacturing. It provides opportunity for them to learn the philosophy of product manufacturing that concerns more of the users by "understanding their purpose and habit". In other words, we provide not only our quality to the world but also our philosophy of product manufacturing."