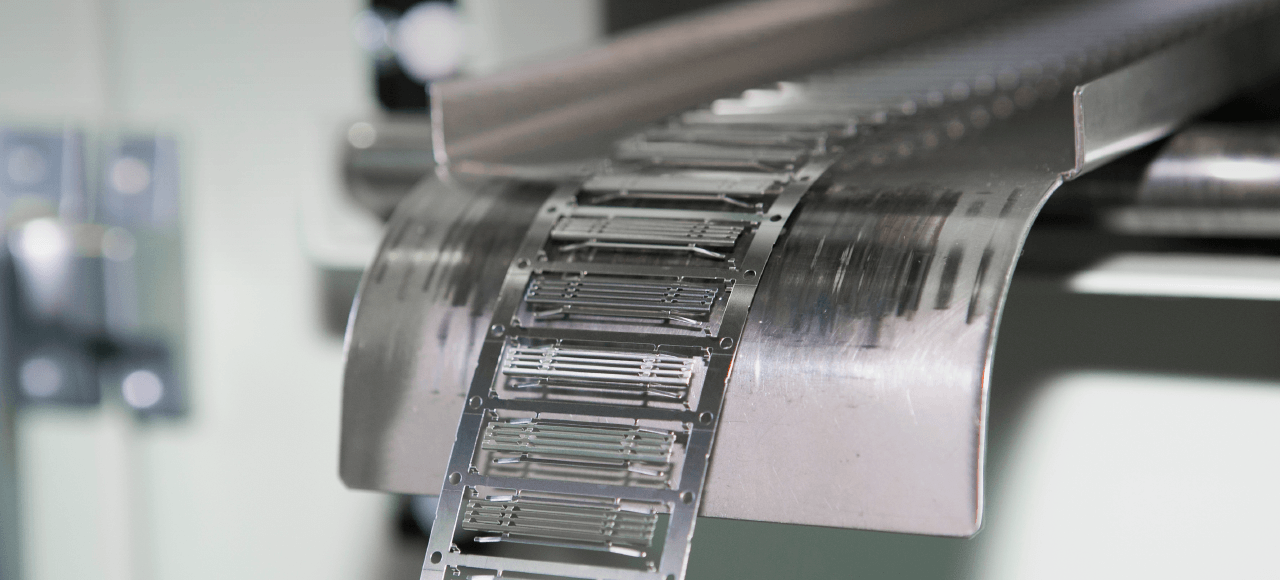 QUALITYCollective strength supporting quality
Comprehensive strength of KAI factories producing various kinds of blades
01
QUALITY01Blade technology accumulated over a long period of history
KAI was created in Seki-city, a home of forging blades, and progressively accumulated know-how of blade technology.
Its precision technology has been applied to various products in order to support civilization and culture contributing people's life, and now has been developed into wide ranging line-up of our products.

We have continuously improved our technology to be a world-class blade making factory in Seki-city, one of "the three-major blade making cities" in the world. Such technology has been fully utilized in our products including kitchen knives and razors. KAI has expanded to new fields by applying and modifying these technologies. The products range from nail clippers, scissors, well-designed beauty products, cooking tools with high level of usability, industrial blades with special shaped blades, and medical blades that support people's lives. All of KAI's wide variety of products which have been produced during our long history are essential to people's lives.
02
QUALITY02Providing highly level products to anyone, anytime, anywhere
Intensive quality control is required in the era of mass production and in the world of mass consumption where no single defect can be accommodated. KAI's products are all highly valued and in order to maintain our reputation, we effortlessly strive to manage our quality control.
There is no end to our efforts.

KAI's products which are appreciated at home and abroad are produced under strict quality control. We inspect intensively the sharpness of our products such as razors, scissors, nail clippers, kitchen knives and medical blades by human eyes, hands and measuring devices. Some products are marked with a lot number to know the material used, when and where the product was made. This ensures the comprehensive traceability of the products in case of defect. This enables us to promptly respond to customer inquires and leads to an immediate improvement of our service. In addition, for medical blade production, we not only respond to the required technological advancement but permanently install clean rooms to maintain a high-level of cleanliness to meet international standards, and strictly control product quality with extra care.
03
QUALITY03Complete most of the processes in-house
Quality control and safety can be ensured with as many processes as possible accommodated in-house. Many of our processes are conducted in-house and many parts are self-manufactured in order to keep an eye on details such as warpage of blades and interlocking of two blades.

It is a standard practice to share the labor between many companies in order to produce industrial products. In other words, various companies' processing technologies and parts are used in producing one product. KAI's product manufacturing is different from such a standard. We even produce in-house a small screw to connect blades by striving to perform almost entire processes within our company. This ensures quality and safety of our products. In addition, we seek technological developments in processing machines to produce our products, and their maintenance and repairing are done by our own staff. Furthermore, KAI is unique in having its own research facility. We always check the sharpness of our products and continuously engage in research to improve our product quality.
04
QUALITY04People-friendly factories that produce people-friendly blades
The best blades are people-friendly blades. With this philosophy, KAI does not forget to consider people working for us. KAI has introduced factory layout that has been improved by studying the flow of work and movement of workers. We believe that human development will help KAI's advancement and therefore making various efforts.

KAI knows that driving force of KAI to produce high quality blades has been the strength of "people" working in our factories.
The motto of KAI is "factories considerate towards people". Good blades are people-considerate. Factories that produce blades should be considerate towards the workers. We continuously perform "innovative production activities" and "Iki iki activities" or revitalizing activities, and request suggestions from our workers to further improve our efficiency and safety. This is one of our efforts to develop human resources in our factories to show active participation of our workers in the work place, and to be considerate towards our workers. Such factory management emphasizes upon the "people's view" and "people's power" which results in a women-friendly working environment. This is demonstrated by the fact that around 80% of our workers are female.