Today, I came to eat my favorite Indian curry. Indian culture is really profound. There are a lot of difficulties during work, but whenever I go to India, I feel the vigor of economic growth. I did participate in the Ganges holy dip twice with many pilgrims. It was a cleansing and unforgettable experience. Well, this spicy scent is making me hungry. Time to eat lunch soon!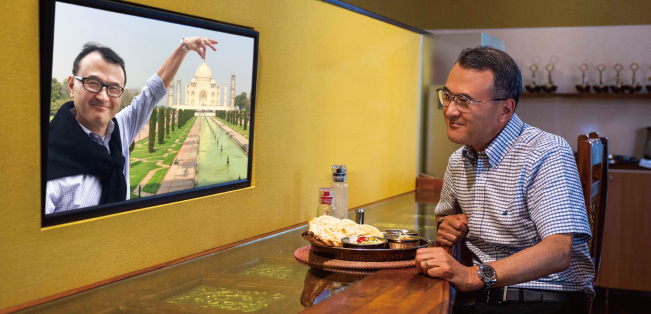 "Rasamanda" is an authentic Indian restaurant with Indian chefs. The name is derived from "true taste". There is also an Ayurvedic salon attached.
Operas KONOHANA 1F, 6-12 Konohana-cho, Gifu, Gifu Prefecture
☎ 058-242-9133
KAI Group PRESIDENT and CEO
KOJI ENDO
KAI Group's third president. Born in Seki, Gifu Prefecture in 1955.